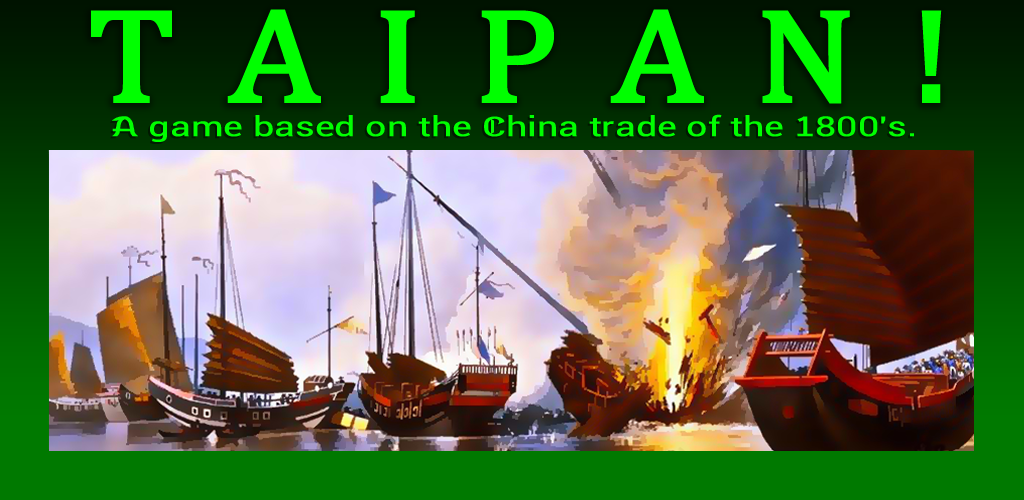 Taipan! A game based on the China trade of the 1800's.
Taipan was 
a home computer game from the early '80s that was fun and addicting despite its lack of graphics. It invented the trading-game genre. Taipan was inspired by James Clavell's novel "Tai-Pan".
The original version of the game was created by Art Canfil and the Apple II version was coded by Ronald J. Berg of Mega-Micro Computers. This Android version is modeled after the popular Apple II version.
Note: During the Dutch East Indies period, Batavia was the name for present day Jakarta – the capital of Indonesia.
The infamous bug in the original game remains in this version.

Download from Google Play for FREE!  Amazon is paid version but is Ad-Free!